The Home Grown Songbook Series:
Featuring the music of
Nick Enright
With special permission from the Nick Enright estate, Home Grown is proud to present a special one night only gala evening, as part of the Home Grown Songbook Series, dedicated to the songs and musicals of the late Nick Enright, and his collaborations with composers Terence Clarke, David King, Max Lambert, Alan John and Glenn Henrich.
Largely, known for his many plays (including Blackrock, Daylight Saving), Enright also crafted 11 original musicals with his 5 writing partners, wrote the book for smash hit Australian musical, the Boy from Oz and even wrote an opera. A world renowned dramatist, writer and director, the influence of Nick Enright extends beyond his work alone. Join us as we celebrate the leading pioneer of Australian Musical Theatre.
The Home Grown Songbook Series is an opportunity for us to shine the spotlight on our countries more prolific writers, on an intimate, detailed level. The Inaugural Songbook Series event was held in February this year and focussed on the work of Craig Christie, who's musical Eurobeat is the most widely licensed piece of Australian Musical Theatre globally. We hope that the songbook series will stand as a celebration of the cream of the crop of Original Australian Musical Theatre.
Sunday, 11th December 2016
The Chapel, Chapel Off Chapel
12 Little Chapel ST, Prahran
8pm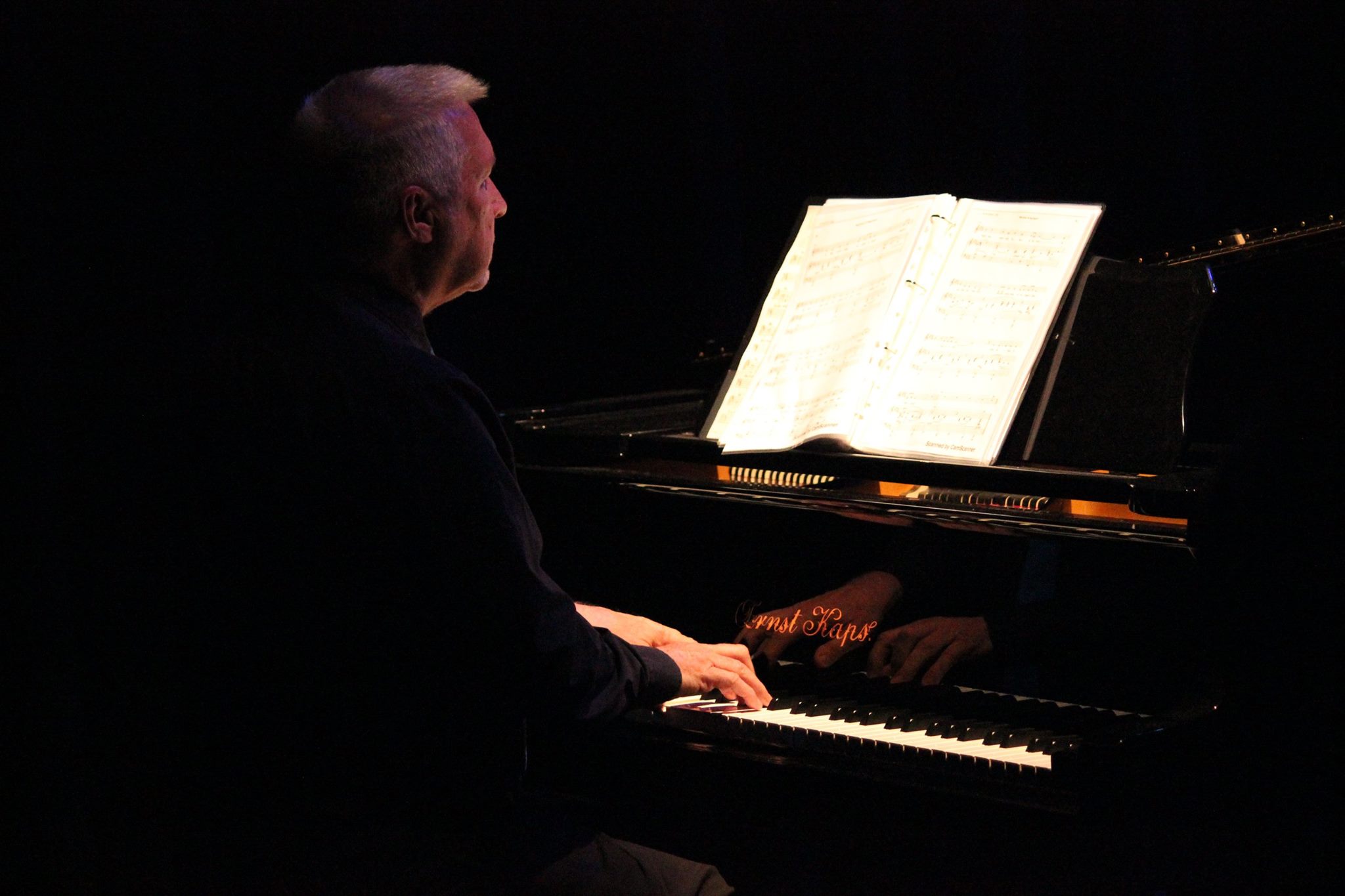 Australia's Most Widely Talented Theatre Person
Actor, director, translator, teacher, mentor, and writer of plays, musicals and revue for stage, film, television and radio – Nicholas Paul Jonathan Enright's impressive list of job titles makes it clear why he is considered this "country's most widely talented theatre person." Born in Maitland, New South Wales on 22 December 1950, Nick Enright graduated with a Bachelor of Arts from the University of Sydney in 1972 and began his career at the Nimrod Street Theatre. In 1973 Enright became the Melbourne Theatre Company's first trainee director until, in 1975, thanks to an Australia Council grant, he studied acting and directing at the New York University School of the Arts where he was encouraged in both writing and teaching. Upon his return to Australia, he was assistant and then associate director at the State Theatre Company of South Australia from 1978 until 1981, during one of its busiest and most productive eras.
1979 saw the premiere of Enright's first musical; with a score by Terence Clarke; The Venetian Twins was premiered by Nimrod at the Sydney Opera House on 26 October 1979, having since enjoyed professional and amateur revivals, where the mock 'hometown' song 'Jindyworobak' never fails to stop the show. The following year Enright wrote another musical, On the Wallaby, set in the outback during the Great Depression. In 1982 he wrote the lyrics for Fatal Johnny, 'a fairy tale without fairies, but with little children' presented by Ariette Taylor's Australian Dance Theatre for the Adelaide Festival of Arts, and also in Adelaide.
A prolific contributor to the Australian Theatre industry and culture, Nick was always split between directing, writing, teaching. However, his Measure for Measure for the Sydney Theatre Company in 1986 was his last directorial credit, and in 1983 Enright headed the Acting Course at the National Institute of Dramatic Art in Sydney. After a couple of years he sacrificed this position to concentrate on his love of writing musicals, plays, radio drama, even special 'party pieces' for his friends. He wrote the musicals Variations (1982) and Summer Rain (1983) with Terence Clarke and Orlando Rourke (1985) with Alan John. Nick is perhaps best known for his plays, which include Daylight Saving, St James Infirmary, Mongrels, A Property of the Clan, The Quartet from Rigoletto, Blackrock, Good Works, Spurboard and A Man with Five Children. With Justin Monjo he adapted Tim Winton's Cloudstreet for the stage, and in 1996, Enright opened musical Miracle City, with writing partner Max Lambert, which recently saw a much lauded revival at the Hayes Theatre Co in Sydney.
From 1998 Enright was Adjunct Professor at the Western Australian Academy of Performing Arts at the Edith Cowan University. His students adored him, and several of his later productions emerged from the dynamic workshops he conducted there with collaborator, David King; The Betrothed, The Voyage of Mary Bryant, and The Good Fight. The Boy from Oz, a large-scale musicalisation of the life of Australian singer–songwriter Peter Allen, opened at Her Majesty's in Sydney on 5 March 1998, starring Todd McKenney, and was seen by more than 1.2 million patrons. The record-breaking Broadway production premiered in October 2003 and starred Hugh Jackman.
Enright died of cancer in Sydney on 30 March 2003 at the age of 52. He had received numerous awards, among them an Oscar, Awgies, Logies, Green Rooms, Helpmanns, the Sidney Myer Performing Arts Award in 1998 and, posthumously, a special New South Wales Premier's Literary Award and membership of the Order of Australia. He was the first Australian playwright to be nominated for a Tony Award.
'Nick was one of those people who believed in me and persuaded me to come to NIDA and teach, and, as it happens, direct Summer Rain, which he'd been working on with Terry Clarke. It was an absolutely thrilling time at NIDA, something of a golden age, and I remember the cheers and streamers the night Summer Rain opened. Nick was a tremendous educator and I used to trail him on campus taking notes. I learnt a lot during that time and I remember [that] he was very clear about the process of acting and how much he loved and responded to young people's energy and aspirations. Nick worked best in intimate, nurturing environments and found the ruthlessness of the commercial world unattractive.'
- Gale Edwards (Director of the Boy from Oz, Home Grown Grassroots Initiative Panelist)
References
Bryce Hallett: 'The Words and the Wisdom Still Endure', in The Sydney Morning Herald, 2 August 2003
Veronica Kelly: 'Nick Enright', in Companion to Theatre in Australia, Currency Press, 1995
David Marr: 'Nick Enright: Man of the Theatre', in The Sydney Morning Herald, 2 April 2003
Van Straten, F. (2007) Nick Enright. Available at: http://www.liveperformance.com.au/halloffame/nickenright4.html (Accessed: 2 October 2016).
Wyllie Johnston, Peter. "Nick Enright: An Appreciation." The Nick Enright Songbook. Sydney: Currency, 2014. Xvii-xv. Web.